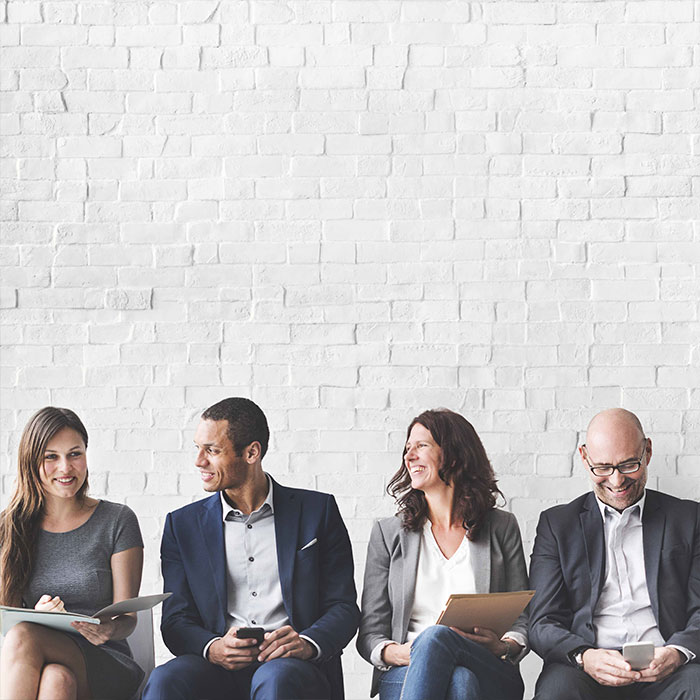 We practice what we deliver.
At People Corporation our team members make the difference. Our goal is to attract and retain the best people from all industries. We value our employees and provide them the opportunity of ownership through our share ownership plan, competitive salaries, and coverage under a comprehensive group benefits plan. People Corporation continues to experience rapid growth and expansion, and has been awarded Growth 500's fastest growing companies in Canada for seven consecutive years. We're looking for people who share our core values of accountability, creativity, communication, respect, innovation, and teamwork, to join our team.
How to apply
Click APPLY NOW to submit your application. We thank each applicant for their interest and only those selected to move forward in our recruitment process will be contacted.
Additional Inquiries
Persons with disabilities who require accommodation in the application process or those needing an alternate format may email a request to careers@peoplecorporation.com
Manager, Marketing and Sales Enablement (Winnipeg, MB or Toronto, ON)
We are in the people business­­­­, dedicated to helping Canadian companies and their valued employees. At People Corporation we make a difference in the lives of more than one million Canadian employees and their families, by providing employee group benefits, wellness solutions, group retirement and pension solutions, and HR services.
Reporting to the Manager, Payroll and Benefits, we are looking for an experienced, highly organized, detail-oriented Payroll Administrator to join our Corporate Finance team based in our Winnipeg Corporate Office. The Payroll Administrator will be responsible for administering payroll activities across People Corporation.
Key Responsibilities
Complete full cycle semi-monthly payroll for 18 companies.
Entry of payroll changes including new hires, terminations, salary changes, position assignments, employee transfers, ROE information and other employee related updates into payroll system (currently ADPWFN).
Maintain balancing reports detailing semi-monthly payroll activity for submission to Manager, Payroll & Benefits.
Respond to Service Canada inquiries relative to ROE's.
Calculate vacation and stat holiday pay for hourly employees and enter into system.
Provide new hires with information to access to the payroll portal.
Communication with managers and employees relative to payroll inquiries.
Reconcile and complete remittances for RRSP, DPSP and TFSA funding.
Provide ongoing maintenance of Employee files.
Manage employee vacation and sick time trackers.
Assist with year-end adjustments and processing of T4's and T4A's.
Ensure that payroll related legislative requirements are met.
Liaise with Benefits Administrator to ensure new hire and employee change information is transitioned for update with various benefits providers.
Provide back up support for the Benefits Administrator and the Manager, Payroll and Benefits.
Core Qualifications
Payroll Compliance Practitioner (PCP) certification (CPA Level I).
Knowledge of payroll-related federal and provincial legislation for all provinces.
Bilingual candidates (EN/FR) are encouraged to self-declare in their cover letter.
Strong analytical, problem-solving, and critical thinking skills.
Ability to work independently in a fast-paced office environment.
Excellent written and verbal communication skills.
Highly skilled with MS Excel and other MS Office tools.
Understanding of basic accounting practices and principles.
Working knowledge of ADP WorkForce Now is an asset.