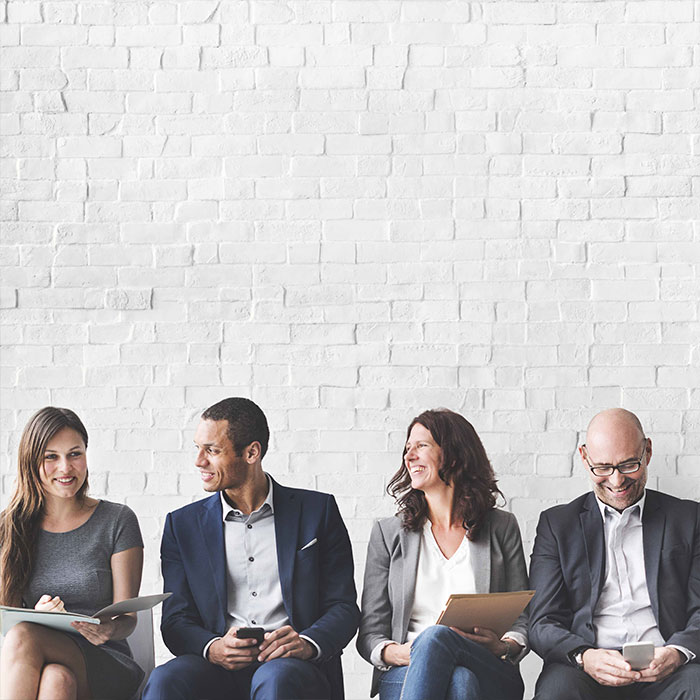 We practice what we deliver.
At People Corporation our team members make the difference. Our goal is to attract and retain the best people from all industries. We value our employees and provide them the opportunity of ownership through our share ownership plan, competitive salaries, and coverage under a comprehensive group benefits plan. People Corporation continues to experience rapid growth and expansion, and has been awarded Growth 500's fastest growing companies in Canada for seven consecutive years. We're looking for people who share our core values of accountability, creativity, communication, respect, innovation, and teamwork, to join our team.
How to apply
Click APPLY NOW to submit your application. We thank each applicant for their interest and only those selected to move forward in our recruitment process will be contacted.
Additional Inquiries
Persons with disabilities who require accommodation in the application process or those needing an alternate format may email a request to careers@peoplecorporation.com
Coordinator, Partnerships (Winnipeg, MB)
We are in the people business, dedicated to helping Canadian companies and their valued employees. At People Corporation we make a difference in the lives of more than one million Canadian employees and their families, by providing employee group benefits, wellness solutions, group retirement and pension solutions, and HR services.
To support our growing business, we are in search of a dynamic individual with strong analytical and critical thinking abilities to join our team as a Coordinator, Partnerships.
In partnership with the senior leader, the individual in this role will participate in and coordinate internal and external partnership initiatives relating to the development and implementation of products.
Key Responsibilities
Support a variety of tasks including building and maintaining partnerships, driving product and partnership development efforts, and engaging our partners within our organization.
On behalf of the senior leader, the individual participates and coordinates internal and external partnership activities in the development/implementation of product-related initiatives.
Support the management of internal working group and external partner meetings with meeting agendas, meeting minutes and follow-up action items.
Coordinates and reviews monthly and quarterly partnership reports.
Represents the Division at partnership meetings, internal working groups, etc.
Provides support within the team that require intra- and inter-divisional coordination.
Establishes, maintains and fosters linkages to other Divisions to ensure effective partnerships within the Corporation.
Coordinates and leads internal and external product-related surveys.
Assists in developing, updating and maintaining product-related databases.
Performs other related duties as assigned.
Core Qualifications
Have completed post-secondary education in a technology, business or finance related field.
Creative thinker who enjoys problem solving and determining best practices.
You possess strong professionalism, and have the ability to communicate clearly and effectively.
Experience delivering assignments with minimal direction while balancing stakeholder interests.
Ability to handle multiple and diverse projects and priorities, in a detail and deadline oriented environment.
Highly developed communication, presentation and human relations skills with the ability to communicate both orally and in writing to various stakeholders.
Ability to exercise discretion, judgment and handle matters of a confidential/sensitive nature.
Excellent oral, written and time management/organizational skills.
Proficient in MS Word, Excel, PowerPoint.
Experience with the insurance industry, in particular Group Benefits and Group Retirement Services, and Billing & Administration would be considered an asset.
Organization experience, including working with cross-divisional teams an asset.