Who we are
With over 900 professionals and support staff, People Corporation brings together leading consultants in the industry, offering innovative and customized solutions to thousands of clients across all industries.
People Corporation delivers employee benefits consulting, third party benefits administration, pension consulting, human resources consulting and executive search and staff recruitment services through 35+ offices and satellite offices in nine provinces across Canada. Each office is led by a team of experts familiar with the local market, and supported by the resources of a public company with a national footprint.
People Corporation is publicly-traded on the TSX Venture Exchange under the symbol PEO. All of the Company's regulatory filings can be found at www.sedar.com.
Investor Presentation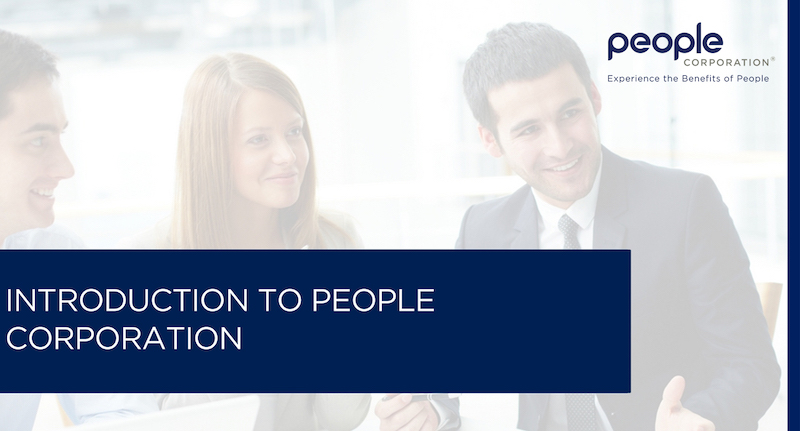 Cormark Securities Inc.
Jeff Fenwick
Acumen Capital Finance Partners Limited
Jim Byrne
National Bank Financial Inc.
Jaeme Gloyn
Canaccord Genuity
Scott Chan

CIBC
Stephanie Price
Desjardins
Gary Ho